JATOS
About JATOS
JATOS is a system for managing online experiments. It allows you to create accounts for experimenters, upload experiments, and generate links that you can distribute to participants.
Exporting your experiment to a JATOS study
In OpenSesame, open the OSWeb extension (Menu → Tools → OSWeb)
Click on 'Export experiment as JATOS study'
Save your experiment as a .zip file
Importing your experiment in JATOS
In JATOS, click on 'Import study' (Figure 1)
Select the .zip file that you have exported from OpenSesame
Once the file has been uploaded to the server, JATOS will ask you to confirm that you want to import the study
Click on 'Import' to confirm
The study now appears in the list of studies on the left-hand side (Figure 2)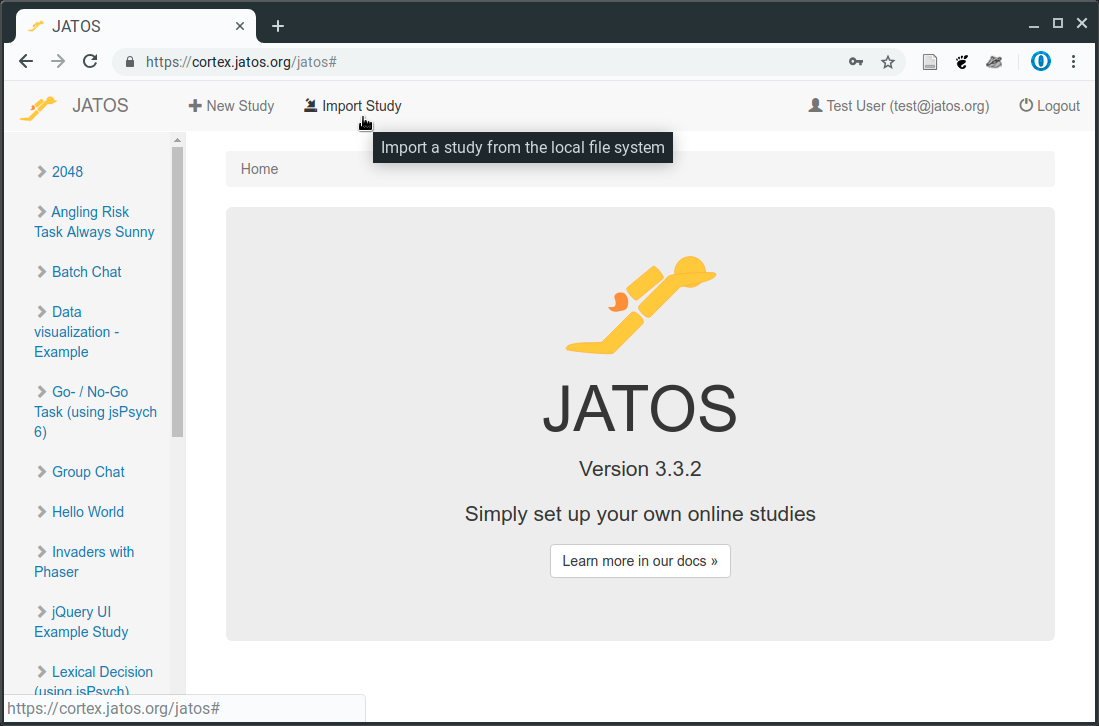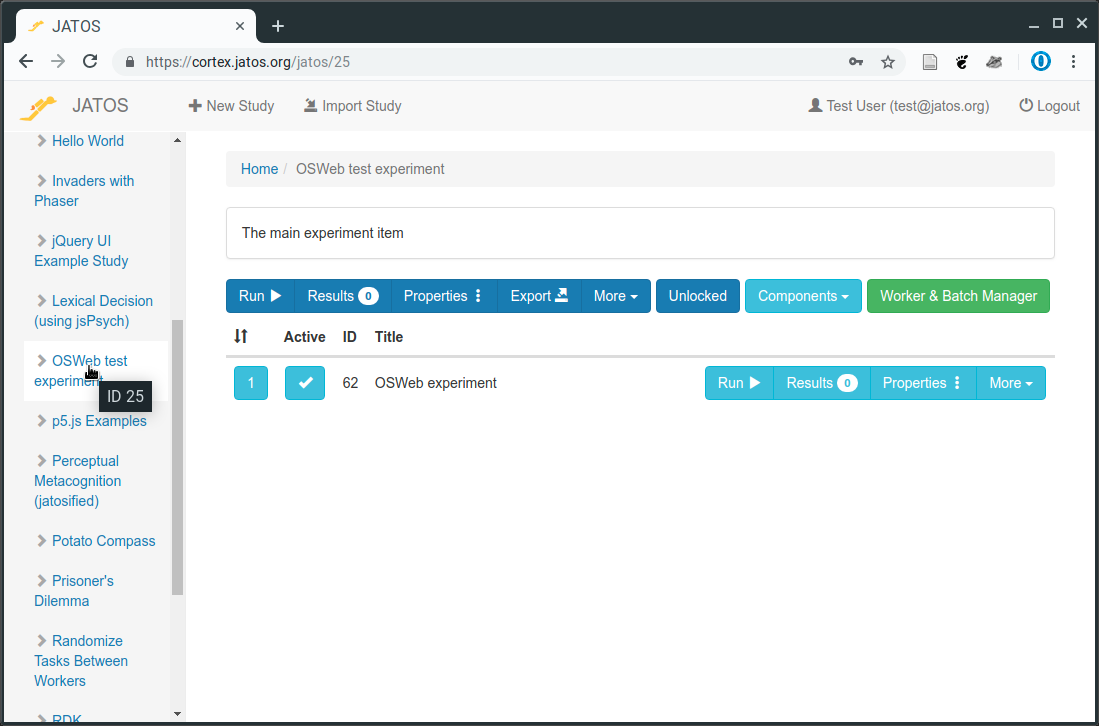 How can I get access to a JATOS server?
There is not a single JATOS server. Rather, different organizations and people have installed JATOS onto their own servers.
For testing purposes:
You can use the JATOS test server (Figure 3). The JATOS test server is reset every night, so you cannot use it for data collection!
For data collection:
You can set up your own JATOS server, or use a JATOS server that is provided by your institution
Or you can also make use of https://mindprobe.eu/, a free JATOS server sponsored by ESCoP and OpenSesame.